Most users liked the fact that Snapchat has introduced the new Map Explore Feature and agreed with the developers that "Snap Maps is a whole new way to explore the world." However, some users don't really like this feature, considering it a tool for spying on application clients as well as an opportunity for the hackers to harass and intimidate their victims.
Therefore, messenger's developers urged their fans not to share their location with unknown people. Moreover, they introduced the Ghost Mode feature allowing Snapchat users to disable tracking and broadcasting of a geolocation. When the mode is active, social media client can locate another user, yet even Snap Maps system won't be able to track his travel routes.
Locating a User via Snapchat
Let's assume that the person of your interest has not activated the Ghost Mode feature and disabled Snap Map feature so that you can't monitor his location or you just don't want him to notice your interest in his travel routes. The question is: How to monitor his location history without being caught?
The good news is that there is a way around it so you can definitely do so. You can monitor the activity of any messenger user by hacking his Snapchat account. But how can you do this without being caught by the target account owner?
Using SnSpy, you will get access to the full history of a compromised account activity including account owner's location and travel routes, text messages, sent and received media files, and the full log of incoming and outgoing calls published by Snaps, Stories and Memories.

SnSpy exploits the vulnerability of signaling system №7 or SS7 protocol used by mobile operators for data transmission including SMS, calls etc. Once the session has been launched, the tracker will connect to the subscriber's mobile network, intercept the system message with the verification code and log in to the target account from the remote server. After gaining access to the target account, the application will collect the full history of user's activity in a single archive and provide the attacker with a link to archive.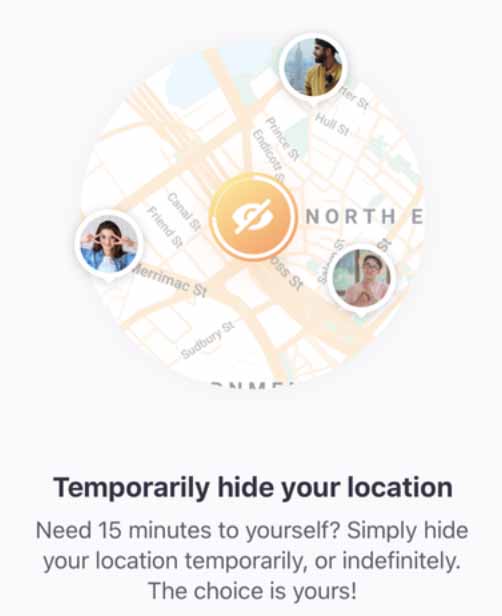 Account owner won't spot any suspicious activity since the application neither affects his device (a smartphone, a tablet or PC) nor leaves traces in the system. Snapchat's technical support does not consider such a hacking attempt as a targeted attack as it cannot spot the actions of attackers. On Snapchat, SnSpy is displayed as a regular user login.
How to use SnSpy to hack someone else's Snapchat account and monitor his travel routes and activity history? Let's discuss how this application works.
Step 1 Create a new account or enter your registration data to complete registration in the application.
Step 2 Log in to your Dashboard and specify the phone number in the international format linked to the target account in the appropriate field.
Step 3 Launch the application and wait until it collects all the required information. You can track the work of application in real time. international format linked to the target account.
Step 4 Once the user archive has been created, you will be provided with a link for downloading the required information. Please note that a data package can take more than 2-3 GB of disk space. Therefore, if you are working from a smartphone or tablet, make sure you have sufficient amount of disk space.
Remember that the target user will only be able to learn about your hacking attempt if you decide to tell him so or by gaining access to your smartphone, tablet or PC used for logging in to the application and storing the downloaded archive. Therefore, if the person of your interest has access to your electronic equipment, you should protect and hide compromising information after each monitoring session, exit the application and do not save the SnSpy login details in the browser.